Animal Care Services
Veterinary Care
Notice:
Our clinic is currently unable to open to the public (with the exception of the current limited Community Cat spay/neuter services) due to necessary changes in order to create a safe working environment for all employees. We plan to resume public services as soon as possible, and ask for your patience as we take the necessary precautions to ensure we can always properly care for our shelter animals. At this time, we are unable to determine a date when public services will resume. Please, do not wait to seek medical care for your pet. We recommend making an appointment with your regular vet or a local discount clinic.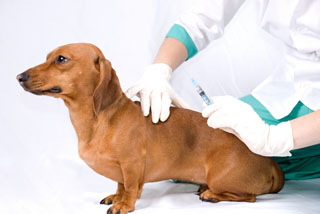 Greenville County Animal Care offers veterinary exams and other medical services at a reduced cost for qualified low-income pet owners.
Payment is required when services are rendered.
What We Offer
Physical Exams
Vaccinations
Parasite Protection
Preventative Medicine (example: heartworm and flea preventative)
Laboratory Tests and Treatments
Treatment of Minor Injuries
Schedule A Visit
Reduced fee office visits are BY APPOINTMENT ONLY.
Appointments are only available Monday through Friday, 1:00pm - 4:00pm
Learn if you qualify for low-cost veterinary care.
To Schedule an appointment, call 864.467.3950. If you are unable to reach a staff member, please leave a message and we will return your call within 24-48 hours.
Please come to your appointment prepared to pay for all clinic services given to your pet that day. WE ARE NOT A FREE CLINIC.
PLEASE NOTE:
We cannot accept patients for major surgery or emergency care.
Dogs must be on a leash and cats must come in individual carriers.
24 HOUR NOTICE NEEDED FOR PRESCRIPTION REFILLS.