Animal Care Services
Safety Net Foster Program
Temporary Emergency Housing For Pets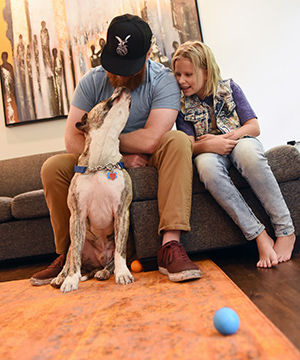 No one should have to suffer the pain of giving away a loved pet because of a financial or housing insecurity, hospitalization or other unexpected emergencies. If you are experiencing difficulties and need help with a temporary foster home for your pet, we want to help keep your family together.
Frequently Asked Questions
Who can use the Safety Net Foster Program?
Our Safety Net Foster Program helps people in crisis who are at risk of losing their pet(s) due to a temporary hardship or unexpected emergency.
What are the requirements for this program?
Your pet(s) must be spayed or neutered. We can provide free spay/neuter services if you are accepted into the Safety Net Program.
Your pet must be friendly and able to interact with people and other animals.
Pets with medical conditions requiring specialized care and treatment may not be eligible.
You must provide a daytime contact phone number or email and agree to weekly communication for updates on your status.
Will I be able to visit my pet while in foster care?
Yes, we can arrange a visit for you with your pet at our campus on Furman Hall Road in Greenville, SC.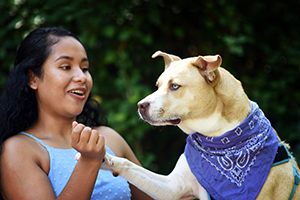 Is there a limit to the number of household or types of pets that can be placed into the Safety Net Program?
Based on foster home availability, we will provide temporary housing for (2) dogs and (2) cats. If you have additional pets, we can assist you with rehoming them if needed.
Is there a time limit that my pets can stay in this program?
Our goal is to have you reunited with your pets within 30 days.
Whom do I contact if I have questions about my eligibility?
You may email us at safetynetfoster@greenvillecounty.org or call the Community Relations department at 864-467-3986.
Ask Animal Care
Ask Animal Care