Animal Care Services
Veterinary Care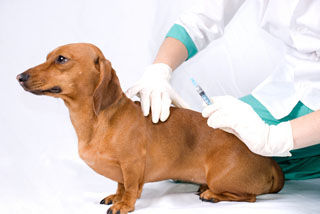 Greenville County Animal Care offers veterinary exams and other medical services at a reduced cost for qualified low-income pet owners.
Payment is required when services are rendered.
What We Offer
Physical Exams
Vaccinations
Parasite Protection
Preventative Medicine (example: heartworm and flea preventative)
Laboratory Tests and Treatments
Treatment of Minor Injuries
Schedule A Visit
Reduced fee office visits are BY APPOINTMENT ONLY.
Appointments are only available Monday through Friday, 1:00pm - 4:00pm
Learn if you qualify for low-cost veterinary care.
To Schedule an appointment, call 864-467-3988. If you are unable to reach a staff member, please leave a message and we will return your call within 24-48 hours.
Please come to your appointment prepared to pay for all clinic services given to your pet that day. WE ARE NOT A FREE CLINIC.
PLEASE NOTE:
We cannot accept patients for major surgery or emergency care.
Dogs must be on a leash and cats must come in individual carriers.
24 HOUR NOTICE NEEDED FOR PRESCRIPTION REFILLS.
Ask Animal Care
Ask Animal Care