Animal Care Services
SPAY/NEUTER
Notice:
Due to severe staffing shortages and our current backlog of scheduled spay/neuter surgeries, we will not schedule new public spay/neuter appointments until December. Please call or email us back on/after December 1 to schedule a new appointment. We are very sorry for the inconvenience!
We operate Greenville County's largest state-of-the-art spay-neuter facility. All spay/neuter surgeries are performed by qualified, licensed veterinarians and all animals entrusted to our care are attended to before and after surgery by trained veterinary technicians and assistants. Every patient receives quality pain medication during surgery.
Why Spay/Neuter? Click Here to find out.
We offer many Spay/Neuter services to the community, including:
Spay/Neuter Pricing
Community Cats
Notice:
Community Cat TNR surgeries have resumed but on a limited basis Mondays-Thursdays. No TNR surgeries can be done on October 18th and October 28th.
We will spay or neuter community (free roaming) cats at no cost to citizens of Greenville County.
Click Here to get the details and make an appointmet.
Government Assistance Pricing
Animal Care offers FREE spay and neuter services to Greenville County residents who meet low-income standards.
Let Customer Service Representatives know when you call to make the appointment.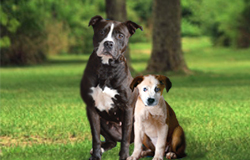 LARGE DOGS AND PUPPIES
GREATER THAN 40 lbs.
FREE
All dogs living in Greenville County over 40 pounds, and puppies that will become dogs over 40 pounds are spayed or neutered for Free.
SMALL, MEDIUM DOGS AND PUPPIES
LESS THAN 40 lbs.
$85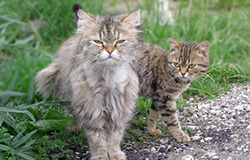 CATS AND KITTENS

$55
Ask Animal Care
Ask Animal Care