Animal Care Services
SPAY/NEUTER
We operate Greenville County's largest state-of-the-art spay-neuter facility. All spay/neuter surgeries are performed by qualified, licensed veterinarians and all animals entrusted to our care are attended to before and after surgery by trained veterinary technicians and assistants. Every patient receives quality pain medication during surgery.
Why Spay/Neuter? Click Here to find out.
We offer many Spay/Neuter services to the community, including:
Spay/Neuter Pricing
Government Assistance Pricing
Animal Care offers FREE spay and neuter services to those who meet low-income standards.
Let Customer Service Representatives know when you call to make the appointment.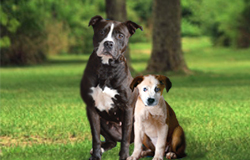 LARGE DOGS/PUPPIES
GREATER THAN 40 lbs.
FREE
All dogs over 40 pounds, and puppies that will become dogs over 40 pounds are spayed or neutered for Free.
SMALL, MEDIUM DOGS/PUPPIES
LESS THAN 40 lbs.
Puppy - Female - $55
Puppy - Male - $45
Dog - Female - $69
Dog - Male - $59>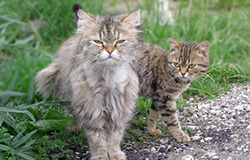 CATS/KITTENS

Kitten - Female - $45
Kitten - Male - $25
Cat - Female - $49
Cat - Male - $29
Community Cats
Notice:
We will not be accepting Community Cat drop-offs for spay/neuter at our clinic on Monday, May 27th.
We will spay or neuter community (free roaming) cats at no cost to citizens of Greenville County.
If the cat meets the qualifications of the program, you can pick up a humane, live trap from Animal Care any time M-F between the hours of 12pm-4pm. Once the cat is trapped, (one cat per trap) you may bring the cat in the trap to our clinic. We do not require an appointment when bringing in community cats. Instead, drop-off time is between 10am-4pm, (closed for lunch from 12-1) Monday through Thursday, (No Friday drop offs). If you arrive after 12pm the cat may not be spayed or neutered until the following day.
The cat will be vaccinated, spayed or neutered, and ear-tipped (the humane, universal symbol of a sterilized cat). Then you will return the cat to the location or vicinity of origin.
To find out more about our community cat diversion program, call our info line at 864.467.3950.
Cats must be brought in a humane cat trap in order to participate in the Community Cat Diversion program.
Note: Please be sure you're using humane cat traps when you bring in cats. Rodent traps look similar but are much smaller and not suitable for use with cats.