Animal Care Services
Adopt an Animal
Looking to Adopt?
First take a look at our list of pets using the buttons below and Pick Out An Animal (Or A Few) Who You Are Interested In Meeting.
Then Call Us At (864) 467-3985 To Make An Appointment! Our adoption counselors will have the pet(s) ready to meet you and see if it's a match.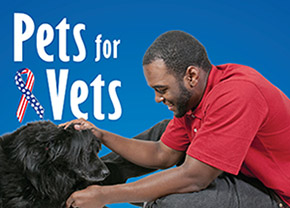 Pets for Vets
As a service to our veterans, all adoptions are free with proof of service every day at Animal Care.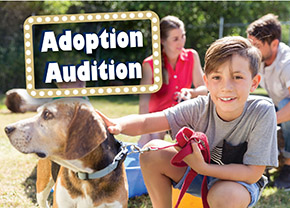 Find the Right Fit
While there is a person for every animal, we know that not every animal is for every person. If you adopt an animal and discover that you are not compatible, you may return your pet within 30 days, satisfaction guaranteed.
All Animal Care adoptions are $35.
This includes:
Spay or neuter
Microchip and Registration
Vaccines
De-wormer
Flea Treatment
Heartworm Test (for dogs)
Heartworm Treatment for HW+ dogs
Feline Leukemia/FIV Test (for cats)
Here's how you can save a life by adopting:
Step 1: Browse Pets & Make an Appointment
Get to know our adoptable pets online first by browsing our adoptable pets list. Once you've picked out a pet (or a few) who you are interested in meeting, call us at (864) 467-3985 to make an appointment.
Step 2: Meet, Greet & Find Your Match
When you show up at your appointment time, we'll have the pet(s) you're interested in ready to meet you to see if it's a match. If not, our adoption counselors will gladly bring out a few pets who they think would work well with your lifestyle and family. Ready to adopt? Have a consultation with our adoption counselor to make sure you know what's ahead. If everyone is on the same page, the adoption will be finalized.
Step 3: Start Off on the Right Paw
It's time to establish a relationship with a veterinarian, enroll in a training course, and settle in with your new family member! Don't worry, if you need help along the way just contact us. We'll assist you any way we can.
You will need to bring the following to adopt:
Picture ID with your current address. For example, a Driver's License or State ID.
Proof of age (you must be 18 or older to adopt a pet from Animal Care)
Proper form of payment (cash, credit/debit card, money order). Checks are accepted with a current Driver's License.
A carrier for your adopted kitty or a leash and collar for your adopted dog. Don't have these items? Don't worry - we will have these and many more wonderful items for your new pet available for purchase in our Pet Retail Store.
Proof of military service, if applicable. (Veterans adopt for free!)
Ask Animal Care
Ask Animal Care