Probate Court
Probate Judge Chadwicke L. Groover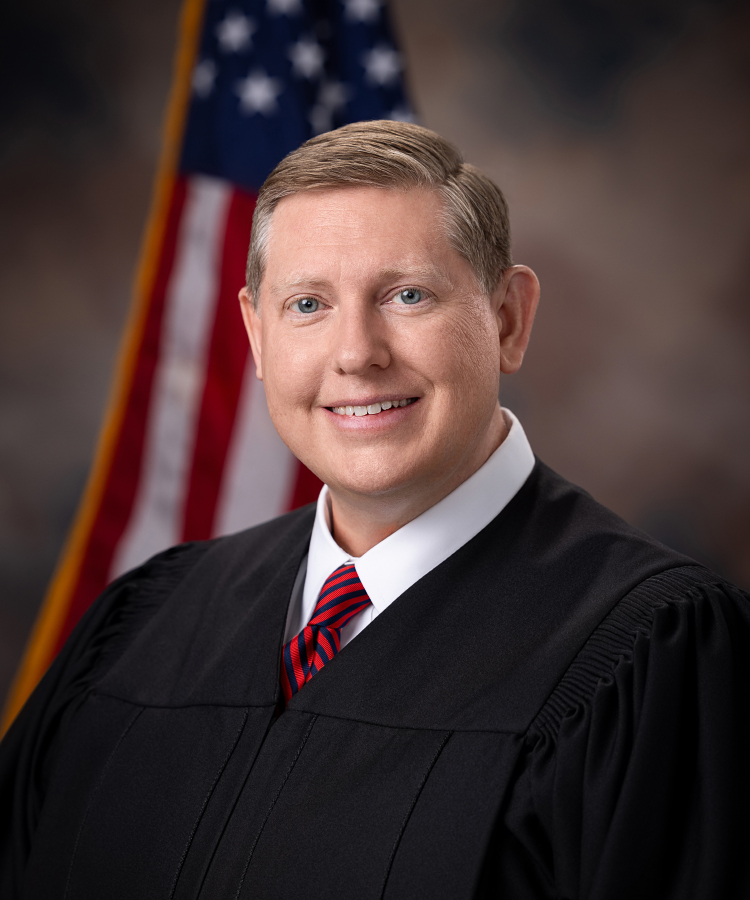 Chadwicke L. Groover Greenville County Probate Judge
Judge Chad Groover was born in Florence SC to Roy and Diane Groover. Because his father was active duty with the U.S. Air Force, the family traveled all over the world. Judge Groover came back to South Carolina for college earning a Bachelor's degree in Biology from Bob Jones University in Greenville, SC in 1994. He then obtained a Juris Doctorate from the Walter F. George School of Law at Mercer University in Macon, GA in 1998. Judge Groover is a member of the South Carolina Bar and the Virginia State Bar.
Prior to his election as Greenville County Probate Judge in 2022, Judge Groover spent over 14 years in private practice, first in his own firm and then as the managing partner at Upstate Elder Law, P.A. In private practice, he primarily assisted clients with estate planning, probate and trust administration, guardianship/conservatorship cases, special needs planning, and Medicaid qualification.
Before private practice Judge Groover served as a Special Assistant United States Attorney in the US Attorney's Office for the Northern District of Iowa where he served on an Organized Crime and Drug Enforcement Task Force (OCDETF) prosecuting federal narcotics and gun crimes.
Prior to serving as a federal prosecutor, Judge Groover was Senator Charles Grassley's (R-IA) staff Counsel on the U.S. Senate Judiciary Committee's Crime Subcommittee from 2001 to 2006. In that position, he drafted and vetted legislation, planned hearings, wrote committee and floor statements, worked on federal judicial nominations (including the nominations of Chief Justice John Roberts and Justice Samuel Alito to the U.S. Supreme Court), and conducted oversight of the Department of Justice (USDOJ), the Federal Bureau of Investigations (FBI), and the Department of Homeland Security (USDHS).
Judge Groover is a member of several professional organizations including: the National Academy of Elder Law Attorneys, the SC Bar Elder Law Committee, the Greenville Estate Planning Study Group, the Greenville Estate Planning Council, and the Greenville County Bar Association.
Chad is married to Gwen Groover and they have two children, Ava and Willes, and a miniature Bernedoodle puppy named Fergie. The Groovers are active members at Cornerstone Baptist Church where Chad serves as Deacon and small group leader.