Animal Care Services
Events With Animal Care
Join in on our pet-friendly events and help us build a no kill community while making Greenville County a friendly place for pets to live and play!
Saturday, May 8, 2021

Tails & Trails 5K
2021 Tails & Trails 5K is cancelled due to safety concerns.
*Note: Events marked with the Animal Care logo are our signature events. All other events are hosted by outside agencies to benefit Animal Care. Thank you to our kind community partners who spend the time and effort to help homeless pets through hosting fundraising, adoption and awareness events!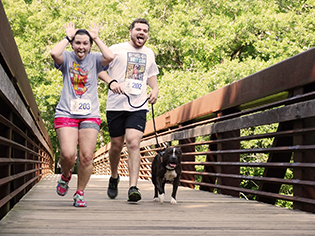 Ask Animal Care
Ask Animal Care